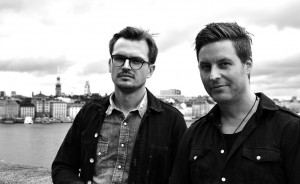 Sthlm Songs
Sthlm Songs is a music label founded by two music creators, and music takes first place. We sincerely care for our artists and it is highly important for us to be able to offer our artists fair terms and the best possible conditions for the creative process.
With an innovative mindset we want to shorten the distance between the recording studio and the listener. Recording and releasing an album with Sthlm Songs is easy, relaxed and highly creative.
We create music. Our foremost passion is the music. We want to be a part of creating longstanding careers for our artists.
Markus "Black" Sjöberg
Musician / songwriter / producer / mixer, based in Stockholm since 15 years. Songwriter for Warner/Chappell publishing. Been involved in projects awarded / nominated for awards like Grammis, Rockbjörnen, NRJ awards and the European border breaker award.
Petter Näse
Musician and producer. Long and diverse background as a guitarist. Currently performing with CajsaStina Åkerström, The Heartbeat Band and Månskensbonden. Producer credits include indie act Månskensbonden's album "Vårat Ödeland", recorded in Sthlm Songs Studio.