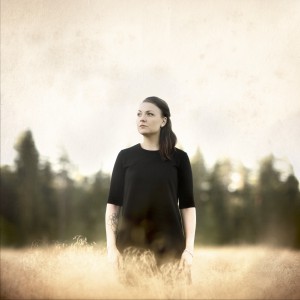 a Modern and timeless voice
Malin Kojola is a unique talent, she has a voice with almost healing qualities. She is a singer-songwriter with an expression that strikes across as both modern and timeless at the same time. Malin finds singing more natural than talking.
Malin Kojola's debut-EP  contains Malin's own songwriting as well as her own special version of Bon Iver's "Skinny Love". All tracks produced by Markus Sjöberg and Petter Näse, recorded in the Sthlm Songs studio.