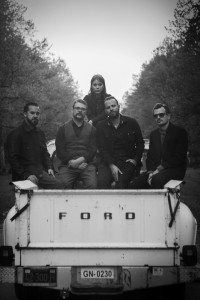 Sailor heart – melancholic music from the cold north
"Sailor Heart" is The Heartbeat Band's debut album. Sthlm Songs proudly presents this 8-song album filled to the brim with melancholy from the cold north of the band's native Finland.
Taking centre stage are the characteristic voices of Marcus Granfors and Felicia Eriksson with truly heartfelt and honest songwriting. The songs deal with the aftermath of breaking up from a long relationship and the resulting emotional drain, all in the timeless melodic and melancholic style that has become The Heartbeat Band's trademark sound.
"Sailor Heart" follows the success of The Heartbeat Band's first single "Hands That Built". Painstakingly crafted over a 2-year period, the album is available worldwide at all major on-line stores.
Sailor Heart is produced by Andreas Dahlbäck, known for his work with Anna Ternheim, Eskobar, Tomas Andersson Wij, Abalone Dots and many more. Dahlbäck has managed to capture and enhance the heartfelt beauty of The Heartbeat Band's timeless pop music.
The heartbeat Band
Marcus Granfors – vocals, guitar
Felicia Eriksson – vocals
Petter Näse – guitar
eero paalanen – bass
tuukka aitoaho – drums