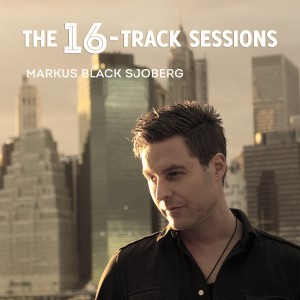 Sthlm Songs is proud to announce the release of Markus Black Sjoberg's debut album "The 16-track sessions". 8 songs of organic and personal pop music with a dogmatic approach to the production process. The soundscape is both intimate and ambient, a vibey album full of honest performances, free from computer trickery.
Markus has a lifelong background in the music industry as a songwriter, producer, musician and mixer for other artists and is often referred to as "Sweden's best kept secret". After years of working behind the scenes, Markus decided to make a highly personal album "because he can".
"The 16-track sessions" is produced, recorded and mixed by Markus at Jellyroad studios/Sthlm Songs and features some of the best musicians around. Real people playing real instruments, simple as that!
Full album credits listed on www.blacksjoberg.com