Pills – released may 27th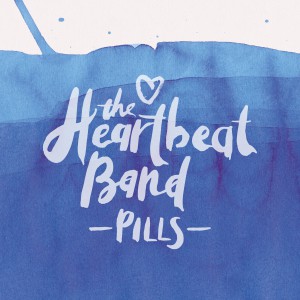 "Pills" is the first single from the follow-up to The Heartbeat Band's debut album Sailor Heart. In "Pills", the band's songwriter Marcus Granfors deals with the fact that, in today's society, we feel worse day by day while we all really strive to feel loved and valuable. Burned-out and lonely people choose the easy way out either to make it through the day or to end it, while sincere relationships might be the only thing that really helps. Only true love love makes us do the good and bad things we never thought we could.
Written by Marcus Granfors
Produced and mixed by Markus Sjöberg at Sthlm Songs.
Recorded by Pelle Henricsson at Tonteknik Recording.
Additional recording by Markus Sjöberg.
Mastered by Eric Broyhill at MonsterLab Audio.
Artwork by Ulrika Öhman.